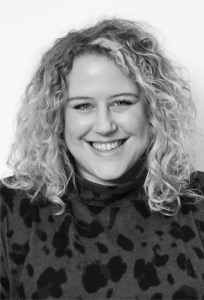 Branding | Campaigns | UX
Insights Report

Designer Bio:
Hi, I'm Carly. During my time in university, I've discovered a love of branding, campaigns, UX design & developed my skills in these areas. My favourite part of the design process is generating a plethora of ideas to solve complex problems. Witty, bold and bright design makes me happy – such as work by Noma Bar, Milton Glaser, Malika Favre and Michael Johnson. Being naturally empathetic and very much a people person, I enjoy finding out what makes people tick and have employed a human-centred, holistic approach to design and strive to deliver quality results tailored to individual needs.
Project Bio:
Critical thinking is a skill taught to students in higher education, but what about those aged 18-25 who do not attend university? Research showed that this audience is less likely to understand and define what critical thinking is. The surge in misinformation and conspiracy theories resulting from the COVID-19 pandemic shows the need for critical thinking is more apparent than ever.
FUCT (For Unity in Critical Thinking) is a critical thinking community for young adults, encouraging learning and personal growth through informal, social means. Ambassadors arrange meet-ups in the local community where debate, discussion and curiosity are encouraged. FUCT Fest is a week-long interactive event in the UK held during Global Media and Information Literacy Week, where attendees can engage with speakers that sit on all sides of an argument. Accompanying this are interactive exhibits where the audience can practise their critical thinking skills, live music to promote a festival feel, and good food and drink. 
FUCT allows non-graduate young adults to acquire an essential skill generally reserved for university students while encouraging personal growth in their confidence and knowledge to promote informed decision making.
If you would like to find out more about the project or have a chat, please feel free to contact me using the below links. Thank you!
Contact me:
E-Mail: carlybeynon@gmail.com
Portfolio: carlybeynon.myportfolio.com
LinkedIn: linkedin.com/in/carly-beynon
Instagram: @carly_beynon