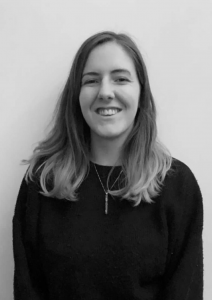 Branding | Campaigns | Product Design
Designer Bio:
I'm Georgia, and I am a social designer based in Cardiff. I love creating a design that has a purpose for somebody. I want my design work to positively impact and bring to life a design that someone envisions for themselves or their business. I have always been drawn to creativity. These past three years have helped me grow as a designer and discover what I enjoy creating. I enjoy the potential of creating a piece of design that is based on what the client wants. I want the clients to trust me in bringing to life their designs.
Project Bio:
THE PROBLEM
The brief asked to find a way to encourage young people to garden through design. It needs to promote people's interest and to show the benefits that gardening can offer.
THE SOLUTION
The outcome of the problem was to figure out a way to target a specific audience. The audience chosen was students as they were the ones who showed an interest in gardening but struggled to be able to garden whilst living in student accommodation.
The chosen outcome was to develop a subscription package that will include gardening essentials to start up the subscriber with essential gardening tools. The subscriber could then decide if they want another package or do what they wish to do next in their package. They could go on the website and choose what plants they would like in their next box.
WHY THIS SOLUTION WORKS
The solution is to encourage students to continue with gardening regardless of whether they are in student accommodation. Also, this whole concept is about choice, the choice to want to garden without feeling pressured into it. They have a choice if they're going to carry on and what they want to garden.
Contact Me:
Instagram: @designs_grc
Portfolio: georgiarose92.myportfolio.com