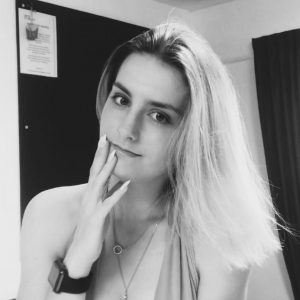 Branding | Product Design | Campaigns
Insights Report

Designer Bio:
Hi! I'm Charlotte. A Brand Identity Designer with an affinity for anything that is creatively diverse, which is at the heart of me as a creative individual. I jump at any chance to think differently and explore solutions that meet the brief in a way that others may not have dared to. This desire to think more laterally leads me to continuously chase development by learning new software and skill sets that will help me thrive in both industry and my personal life. After seven years of studying design, I am excited to dive into the industry and progress further!
Project Bio:
People say, 'don't reinvent the wheel' but with poor student mental health and the failing calls for action, that is exactly what needs to be done. I strived to do this by utilizing a mental well-being enhancing solution that nobody had dared to before, BDSM!
I was drawn to the number of challenges and opportunities this topic presented. By creating the Bound Being Instagram account and card game, I was able to take advantage of them all to produce a project that encourages students' exploration of BDSM. This can start them on a well-being enhancing journey that can last a lifetime.
Words of Appreciation
"Studying at USW helped me realize what I was capable of, both as a designer and person by showing me that my abilities expanded further than I thought. As a result, I can create design pieces I would never have dreamt of before and interact with others in a manner that I never thought possible. My lecturers encouraging me to explore my creative wild side facilitated it, becoming the cornerstone of me as a designer. It is credit to all of this, that I really wouldn't be the creative individual I am today without this course!"
Contact Me:
LinkedIn: linkedin.com/in/charlmmr
Instagram: @cmmr_design
Project Instagram: @bound_being
Behance: behance.net/cmmrdesign