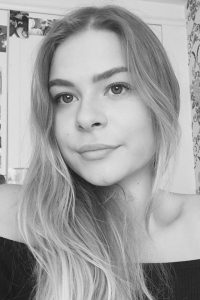 [su_spacer size="20″]
[su_button url="https://uswgc.co.uk/wp-content/uploads/2020/06/Emma-Chandler-2020-02-21-16-52-14-pdf-insite-preport.pdf" target="blank" style="bubbles" background="#da5231″ icon="icon: eye"]Insight Report[/su_button]
[su_spacer size="20″]
[su_button url="https://ec-lifeless.myshopify.com/" target="blank" background="#000000″ icon="icon: user"]Website[/su_button]
[su_spacer size="20″]
Lifeless
Universities are seeing a huge rise in drug culture and a high percentage of these are found at creative universities. For my brief, I wanted to explore why this was the case and create a visual outcome to help raise awareness of this growing issue as well as get the attention of the students and to help them overcome their potential foray into drug use. The main goal is to turn a very secretive and judgemental subject into an open one for discussion.
Lifeless is a solution that takes a different approach to drug campaigns, compared to all the very conservative and corporate existing campaigns out there already. This brand connects more to creative students, bringing something different with colour graphics, offering a more demographic related attitude to the problem of drug use and abuse.
The partnership with FRANK links students to a trustworthy and safe space for anyone who may need help without putting too much pressure on them. The images and style can be cut down or have the ability to grow  depending on the requirements, providing a wide variety of applications.
Please contact me on:
[su_spacer size="20″]