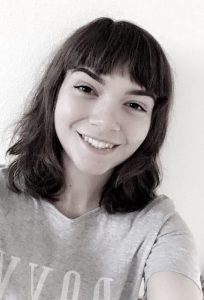 Campaigns | Packaging Design | Branding
[su_button url="https://uswgc.co.uk/wp-content/uploads/2021/06/DG3S41-Research-Investigation-Submission-PDF.pdf" target="blank" style="3d" background="#3b8ec1″ icon="icon: file-pdf-o"]Insights Report[/su_button]

Designer Bio:
Hello, my name is Leanie Johns. Besides being a tea enthusiast and plant parent, I am also a graphic communication junior studying in the University of South Wales, Cardiff. I am an altruistic team player who loves nothing more than seeing a design team come together and solve problems. The world is a constantly moving place, and at times it becomes difficult to stop and realise what is truly important; each other. My goal in design is to help people, make someone's life more enjoyable and a richer and satisfying lives due to design and graphical communication.
Project Bio:
Rerouted is a pop-up campaign set to target individuals aged between eighteen and sixty-five who are spending spare time each day on technology. Research established that these individuals understood that they needed to exercise, yet they did not know where to start, whether through planning a routine or finding places to go. This campaign will be placed along popular and hidden exercise trails. Each trail is marked with a sign that denotes its distance, elevation at the start and the latter with calories burned and average steps. Rerouted helps inform the user about how the exercise will benefit them rather than just assuming. It is also a fun and engaging way to exercise as the user is actively wayfinding.
The icon branding is a play on the well-known location pointer yet with a twist. It is more rounded and features a heart at the centre, communicating a friendly and approachable demeanour that will encourage users to get involved and not feel threatened or judged whilst exercising.
Every good adventure starts with the first step, and Rerouted is here to help you do just that! Each Rerouted trail is marked with a back-to-back sign, meaning that the trails can be completed from either direction for ease of accessibility. Each starting sign will list the trail's distance, the trail elevation, the average amount of steps they'll take and the expected amount of calories they have burned. These signs will also be translated into the languages spoken in their intended country. These signs/ markers will be placed on woven viscose flags or wooded pillars, making them an eco-friendly edition to the routes.
Besides being marked with starting, directional and finishing marker signs, the trails themselves will also be marked with the "Rerouted prints". These markers, featuring the campaigns branding, will be placed along the trails and marked in non-toxic materials such as chalk-based paints. These prints are weather-resistant, bright and eye-catching, ideal for families with young children who love wayfinding or those who are older and looking for a new exercise route to explore with family, friends or those they meet on their new adventure.
Contact Me:
E-Mail: LeanieRoseDesign@outlook.com
Instagram: @leanierosedesign
Linked In: linkedin.com/in/leanie-johns
Portfolio: leanierosedesign.myportfolio.com