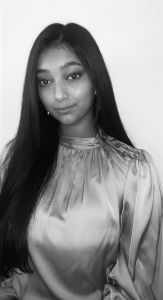 UX/UI | Branding | Campaigns
[su_button url="https://uswgc.co.uk/wp-content/uploads/2021/06/Suraiya-Web-2.0-pdf-copy.pdf" target="blank" style="3d" background="#3b8ec1″ icon="icon: file-pdf-o"]Insights Report[/su_button]

Designer Bio:
My name is Suraiya Chowdhury. Graphic communication has always been a passion as it enables me to communicate and solve problems using creativity and design knowledge. I want to become a designer who can make quick and intelligent decisions to solve those problems and face challenges creatively and authentically. I am interested in the field of branding, motion, UX and UI. I want to explore these fields and gain more experience and knowledge by taking opportunities to become a successful designer who people can trust in delivering and creating high-quality work.
Project Bio:
The internet is continuously advancing and developing; it has become a convention in our everyday society to be connected, informed and to communicate within the internet. However, the exceptional rate of internet usage is shifting and developing issues amongst teenagers, adults, and children. Excessive internet use over an extended period may negatively affect individuals' cognitive function, such as our memory and attention.
Digi is a subscription box with a supporting application that ensures users exercise the brain through various practical and engaging activities—improving and strengthening cognition, creativity, and memory functions. The level of difficulties allows users of all ages to participate in the activities and cater to the individual. The challenging yet exciting activities will help boost brain function and connectivity whilst improving cognitive health and acquiring new skills and knowledge.
Contact Me:
E-Mail: suraiyachowdhury00@gmail.com
Portfolio: suraiya00.wixsite.com