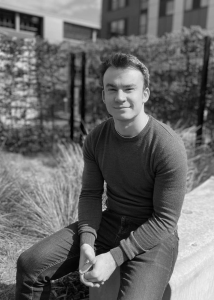 Layout | Typography | Branding
Insights Report

Designer Bio:
I am a dedicated graphic designer with a passion for typography, layout, and branding. Experimenting with typography and interesting word and letterforms is my passion and niche – something I hope to implement into my professional career!
When I'm not designing, I'm getting lost in the beautiful visuals and narratives of science-fiction and fantasy genre films, books, and games – Alien being my standout favourite!
I strive to create innovative ideas and fine artwork in everything I do, looking to improve and test my skills whenever possible.
Project Bio:
Imagine a world where everyone can communicate regardless of culture or origin. Where cultural and terrestrial interference does not affect communication or create misunderstanding — this is the world I hope to create with the introduction of the Universal Pictogram. A single, unified form of visual communication that can be used by humanity and beyond.
Using specially crafted glyphs, specific information can be relayed quickly. Abstract forms compliment these glyphs and confidently express the user's emotional state.
Within this project, I have delivered the first prototypical version of the Universal Pictogram and hope it expands further in the future.
Contact Me:
E-mail: oscarlanedesign@gmail.com
Instagram: @oscar.lane.design
Portfolio: readymag.com/u1608333432/2418100/