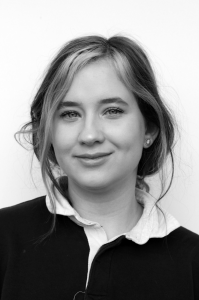 Branding | Illustration | Marketing
[su_button url="https://uswgc.co.uk/wp-content/uploads/2021/06/cara-Edwards-PDF-FINAL-3-1.pdf" target="blank" style="3d" background="#3b8ec1″ icon="icon: file-pdf-o"]Insights Report[/su_button]

Designer Bio:
My names Cara, I'm a freelance graphic and Illustrator designer! I specialise in branding, social media marketing and illustration. 
Project Bio:
THE BRIEF
Mental illness is the silent epidemic of our current climate; some may say the stigma has been broken or has it? Throughout the last decade, the stigma around mental illness has been at war with the people trying to kill it, but they don't feel the impact of this silent victory for many adolescents. With the rise in social media, our voices have become loud online but quiet in reality; thus, we are all aware of the mental health crisis, but why are so many young adults struggling to talk about it? Regarding this problem, how do we start to get adolescents to express their feelings to themselves, let alone to other people? The lack of communication and ability to cope with mental health issues takes lives every day, but is there a way to encourage the urge to start talking about what's underneath mental illness rather than the topic itself. This brief is about finding the root of why people cannot express their feelings and is there a way to educate them into doing so. 
THE CHALLENGE
I set out to create a campaign to raise the awareness of young adults learning to communicate their feelings better to better their mental health. I came up with shower and share as a social media campaign; the idea stemmed from wondering where most young adults are alone and have time with their thoughts, and that's where the shower popped into my head! My initial thought was, "how do I make this fun?" and be able to get people involved innovatively. So what this leads me to was writing how you feel, might it be dark thoughts, worries or anything distressing to the person taking part and then writing it into the shower's steam. Using the hashtag "shower and share" and taking a picture of what you have registered, posting this on social media would raise awareness and allow young adults to communicate their problems and reflect on how they feel. My goal with this idea is to get younger people to reflect and understand their emotions, and taking time to write out how you feel every time you're in the shower could bring in a new daily routine of checking in on your mental state. 
KEEPING PEOPLE ENGAGED
After making the campaigns, I wanted the user to have something physical, to remind them to keep up with the self-reflection routine, so I asked myself, "what do people see or use in the bathroom?". Of course, it was towels and bath mats. So I came up with a design of prompts to help remind the TA to check in on them. I mocked up a website where they could buy these reminders and a few items that would be included on the website.
Contact Me:
Instagram: @aloestudioss
Portfolio: caraje1806.myportfolio.com