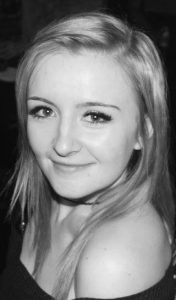 UX/UI | Campaigns | Branding
[su_button url="https://uswgc.co.uk/wp-content/uploads/2021/06/Insight-Report-Rebekah-Wilson-1.pdf" target="blank" style="3d" background="#3b8ec1″ icon="icon: file-pdf-o"]Insights Report[/su_button]
[su_button url="https://xd.adobe.com/view/05155058-5ab1-4bc4-9698-66285b179883-5046/screen/7e16487e-c7b8-44bc-966f-2ac8885ff481/?fbclid=IwAR0G162iuTlFOiagj5Asl0VuGzclcXdSgHGbmgh3rVUDQ1h6HU43qeZu9oQ&fullscreen" target="blank" style="3d" background="#3b8ec1″ icon="icon: photo"]View Live Poster[/su_button]
Designer Bio:
Hi, I'm Rebekah! I am a campaign, branding and UX/UI designer. I have a passion for research and detail. I love to dig deep and decode meanings when it comes to different aspects of design to create an expressive and communicative piece of work.
Project Bio:
Parenthood in itself is a major challenge that millions of individuals undertake from day to day, particularly for those who have become new parents or are awaiting the arrival of a new baby. During the pregnancy and postpartum stages, all focus is predominantly on an expectant or new mother and the baby. While all attention on both mum and baby is essential, partners of mothers may feel isolated, useless and ultimately left out of the situation.
The 'Partner' campaign aims to work alongside the NHS to educate those who may not know about paternal depression. It also aims to spread awareness of how common and normal it is for partners to feel isolated, anxious and equally as tired as mothers. Finally, this campaign aims to reassure and praise new and expectant partners, whilst portraying their new parental role as a serious one. To achieve these aims, the campaign will spread across social media platforms as well as print posters and animated posters within maternity waiting areas.
Appreciation and acknowledgement are key.
Contact Me:
Instagram: @rebekahwcreative
Portfolio: xd.adobe.com/view