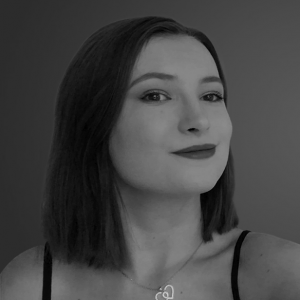 UX/UI | Branding
Designer Bio:
I'm Cerys, a branding and UX designer based in South Wales. I am dedicated to developing my skillset and following my passion for design. I aim to actively build solutions that make a meaningful impact and bring a positive change. I have always had a creative mindset, and the years I've spent studying design have helped me develop to become more human-centred and forward-thinking with my solutions. I am passionate about assisting people to grow. I love getting to know and understand the needs of every client and then creating and delivering real-world solutions that make a difference.
Project Bio:
Currently in the UK, there is a lack of consistency surrounding the teaching of life skills. Young people believe that the subjects being covered in compulsory and further education are insufficient and become obsolete by the time they are ready to use these skills. This can have an effect on their decisions and challenges in later life.
l:rn is a one-stop-shop for reliable information surrounding life skills. Every skill has been approved by leading experts in each field in order to ensure all information is reliable and up to date. The content within the app is constantly being updated, keeping the information fresh and relevant for every user. The library of content spans a wide range of categories that include: financing, employability, cooking and much more!
l:rn allows its users to quickly find the content they are looking for within the application with quick navigation tools. This makes learning life skills simple and efficient, making it easy for young people to access life skill learning anytime and anywhere. Once the user has completed a new skill, they are prompted to test their knowledge with a quick multiple choice quiz. This ensures the user has understood the information correctly and is confident in applying these new skills. l:rn then rewards its users for successfully understanding each skill with unique virtual stickers. A visual reward to show the users progression and knowledge gained. Users are encouraged to build up their sticker collection by learning more and more new skills. l:rn stands by its motto; learn, test, collect!
Contact Me:
E-mail: cerys-may@hotmail.co.uk
Instagram: @cerys.reynolds_design
LinkedIn: linkedin.com/in/cerys-reynolds
Portfolio: cerysreynolds.myportfolio.com