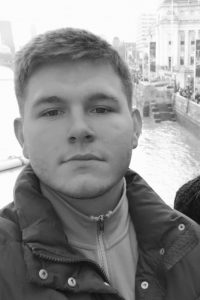 Gamers have a problem – they do not have a sole platform where they can keep up to date with gaming news, new technology along with a communication method. Gameilize has designed an app to solve this problem. 
Through design research, I defined the goals and needs of the target audience then designed the app to offers all of these features plus more, showcasing a range of games with news and updates as well as sharing who are the current top streamers and what is hot in the industry.
Alongside this application there is a Twitter account that supports the app and shares all the news, encouraging people to download it.
[su_button url="https://www.linkedin.com/in/dylan-watkins-40959517a/?fbclid=IwAR0o7EJvbWO9PJJZTIWbBJd1-Yl3-tbRgILPZqFn2OzL6hPOu8Y9wRZKKe0&originalSubdomain=uk" target="blank" background="#9a9a9a" radius="round" icon="icon: linkedin-square"]Linkedin[/su_button]
[su_spacer]