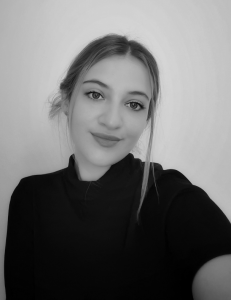 UX Design | UX Research
[su_button url="https://uswgc.co.uk/wp-content/uploads/2021/06/Insight-Report.pdf" target="blank" style="3d" background="#3b8ec1″ icon="icon: file-pdf-o"]Insights Report[/su_button]

Designer Bio:
I am mainly interested in UX Design and UX Research. My main goal for every project is to fully understand the user's needs and deliver the perfect outcome. I also like exploring new technologies and every day I broaden my knowledge of VR and AR.
Project Bio:
For my Final Major Project, I decided to explore a problem which most people my age ignore. Poor financial management influences many world problems and can cause more issues in our future. Therefore, it is essential to help university students now and ensure that future generations will not struggle.
My project aims to motivate young people and change their current financial behaviour. Lunar Coin is an app with a unique approach. First, I researched how Moon phases influence us and how we can improve our finances. With Lunar Coin, students will use this knowledge to make the right financial decisions.
If you'd like to know more about the project or have a chat, please feel free to get in touch.
Contact Me:
E-Mail: kikidaalieva@gmail.com
LinkedIn: linkedin.com/in/kristiana-daalieva
Instagram: @kikidaalieva
Portfolio: kikidaalieva.wixsite.com