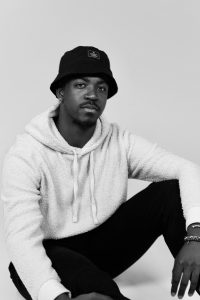 Branding | Campaigns | Social Media
[su_button url="https://uswgc.co.uk/wp-content/uploads/2021/06/Insight-Report-KayJay.pdf" target="blank" style="3d" background="#3b8ec1″ icon="icon: file-pdf-o"]Insights Report[/su_button]

Designer Bio:
I have a passion for branding and campaign design, as I enjoy telling a visual story. In addition, I love being experimental and using mixed media to convey my ideas.
Project Bio:
The Way is a new innovative solution to tackling underrepresentation and inclusion in the Creative Industries. It is the role of a designer to create experiences that directly impact the lives of others and themselves. To successfully do this, design teams need to be diverse.
Diversity is one of the most talked-about topics in the design industry. However, there is still a lack of representation of underrepresented groups (Ethnic minorities, people with disabilities, the LGBTQ+ community and women) in the Creative Industries. Concerning design, diversity relates to a person's experiences, race, ethnicity, gender, age, sexual identity, location, and ability/disability. All these factors contribute to a designer's perspective and actions in a design team. 
During my research stage, I found many platforms and schemes in the UK aimed at helping underrepresented groups in the Creative Industries. The problem was that no one knew about them. 90% of the people I surveyed did not know of any of the platforms or schemes I found. When it comes to inclusion, I found that although design teams are more diverse currently, underrepresented designers in these teams do not feel included, especially in decision-making. Black, Asian, and Minority Ethnic groups make up just 12% of senior roles in design. 
After conducting research into what is currently out there that supports underrepresented people in the Creative Industries and what methods design teams use to promote inclusion in their groups, I concluded that tackling both problems would require multiple touchpoints aimed at different audiences. Furthermore, the solution needed to be attainable by all within the Creative Industries.
Contact Me:
Instagram: @kv_kingvisuals
LinkedIn: linkedin.com/in/kayjaykingvisuals
Portfolio: readymag.com/kingvisuals/portfolio