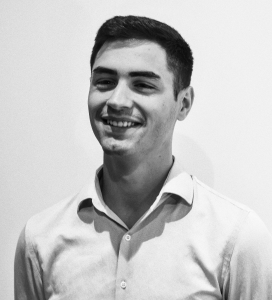 Product Design | Branding | UX/UI
[su_button url="https://uswgc.co.uk/wp-content/uploads/2021/06/Insights-Report-Burnout-Research-Part.pdf" target="blank" style="3d" background="#3b8ec1″ icon="icon: file-pdf-o"]Insights Report[/su_button]
Designer Bio
I am a 22-year-old junior designer from Bulgaria. The areas of design I love doing the most are branding, magazine covers, motion design, logo, UX/UI, sport visuals and digital illustrations. They are quite a few as I am still trying to figure out which niche I prefer, but this motivates me to explore them further. In addition, I love reading through the success stories of design projects because this is where I gain my inspiration. 
Project Bio
The aim of this app is to help mainly students but also people from all ages deal with burnout in their life. It is considered that a burnout has been established when a person is demotivated, irritative, depressed and doesn't find any reason to do anything. This syndrome is present in both the professional and studying environment, and is caused by working too much work and stress.
The best way to deal with this is to break daily patterns and try out new endeavours. Spark is designed to distract a person from their daily routine by making new achievements every day. There are daily goals, such as 'clean your room' to get a person going and there are records and challenges which dare people to try things they never did or were afraid to do.
The whole reasoning behind this app, is to regain the joy of living and by completing all the goals, challenges and records a person would feel accomplishment which would fuel them to rekindle their inner spark.
Contact Me:
Instagram: @ivanov.designs
LinkedIn: linkedin.com/in/lyuboslav-ivanov
Portfolio: behance.net/lyubiv