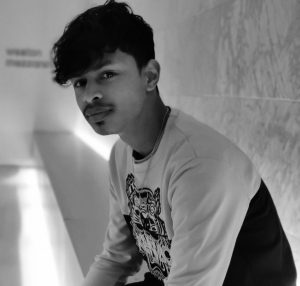 UX/UI | Branding
[su_button url="https://uswgc.co.uk/wp-content/uploads/2021/06/Sam-Bakshi-Report-EDUCATION-PDF.pdf" target="blank" style="3d" background="#3b8ec1″ icon="icon: file-pdf-o"]Insights Report[/su_button]
Designer Bio:
My name is Samiul Bakshi! I am an aspiring designer who has a strong love for the world of UI/UX design. I first started designing when I was 16, and it was my cousin who brought it to life for me. I initially started to do social media work and then got the opportunity to do work for Snapchat — this is where my passion for UI/UX came from, and ever since then, I have learnt a lot and started to adapt to the world. I now am a part of the sneaker software community and design UIs for their coding. I wish to further build a firm name for myself in many other UI/UX communities.
Project Bio:
Free School Meals (FSM) have been around for many years and have provided an adequate meal to schoolchildren as some families, unfortunately, cannot provide due to financial difficulties. FSM has been a lifesaver for many families across the UK; however, when the COVID-19 pandemic hit the UK, it, unfortunately, resulted in thousands of jobs lost. Many of the families who have lost their job may struggle with providing a meal for their children. As school students have been studying at home, this means that parents/guardians will have to start having more food to make for their children and may struggle to support them.
The UK people have constantly called out for the government's help, and with little to no support, a solution is needed to get people in communities to help each other out as much as possible.
The solution solves the problem by allowing users to find any projects near them and choose to donate a monetary value or donate a food package that they curate, which helped feed a person of a family for a week. With the addition of the starter kit, families will learn how to carefully grow and produce their vegetable and fruit plants and start creating delicious recipes from as little ingredients and little knowledge.
Contact Me:
Portfolio: sbgraphic.co.uk
Instagram: @sbgraphic__