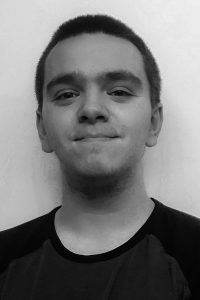 [su_button url="https://uswgc.co.uk/wp-content/uploads/2020/06/Ben-Marshall-Insights_Report_Design.pdf" target="blank" style="bubbles" background="#da5231″ icon="icon: eye"]Insight Report[/su_button]
In the recent decade, streaming services have become a large way of listening to modern music, giving users the experience of being able to play music without having to pay large sums of money for one album, instead, giving them the option to play any music the service provides, for a minimum monthly price. Because of this, it means artists and other musicians can share their music on these services and share their music to the world. On the other hand, these artists get less than a penny per stream of their music.
The solution to this problem is an app designed specifically for bands and musicians who can work with other professionals and creatives to boost their career path, as well as doing the same with other users This idea works as it creates a basis for different connections, be that different bands or different companies. It is all based around making connections with professionals while keeping it all on a casual basis. These bands and musicians will be creating life long connections with industry professionals as well as freelancers, which gives more chance for them to gain more popularity and make a name for themselves.
Contact Details:
[su_button url="https://www.instagram.com/benmarshall.__/?hl=en" target="blank" background="#9a9a9a" radius="round" icon="icon: instagram"]Instagram[/su_button]
[su_button url="https://www.linkedin.com/in/ben-marshall-26a91217a/" target="blank" background="#9a9a9a" radius="round" icon="icon: linkedin-square"]Linkedin[/su_button]
[su_spacer]