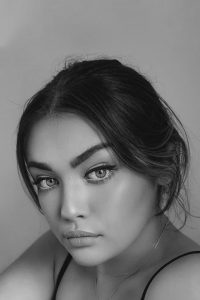 [su_button url="https://uswgc.co.uk/wp-content/uploads/2020/06/Ceri-Goldsmith-Proposal-Document-Ceri-Goldsmith-1.pdf" target="blank" style="bubbles" background="#da5231″ icon="icon: eye"]Insight Report[/su_button]
The younger generation have become disengaging with politics more and more every year, with less first-time voters registering than ever. Research suggests they want to know that they will be heard and viewed as equally valuable members of the public. As such, the younger generation need to re-engage with politics and ensure they vote. This will ensure political decisions are made with the entire countrys' demographics considered.
My solution is an illustrated book targeted at Key Stage One children, aimed to increase awareness of the voting system to a younger audience. The story takes the children on a journey through Bramble Forest, which is in the process of electing a new mayor. The story highlights the importance of a fair mayor who should represent everyone within the forest. As the story develops, three candidates step forward, all with very different views about rules within the forest. This encourages the reader to think about what is important to Bramble Forest and who would make the best mayor.
The story aims to educate younger generations about the importance of a candidate that represents them all fairly and, in a rhyming and pictorial format, teaches them the basics of democracy. This should encourage further discussion within schools and homes to increase awareness and the importance of voting. Once this initial seed is embedded in young minds it will develop with age, encouraging a greater understanding and engagement with our political system and in turn increase the number of first-time / young voters. ­­­
Contact Details:
Email: cerigoldsmith@yahoo.co.uk
[su_button url="https://www.behance.net/cerigoldsmith" target="blank" background="#9a9a9a" radius="round" icon="icon: behance-square"]Behance[/su_button]
[su_button url="https://uk.linkedin.com/in/cerigoldsmith" target="blank" background="#9a9a9a" radius="round" icon="icon: linkedin-square"]Linkedin[/su_button]