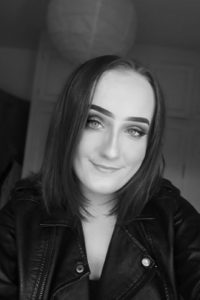 [su_button url="https://uswgc.co.uk/wp-content/uploads/2020/06/Bethany-Fitt-Research-project-investigationvisual.pdf" target="blank" style="bubbles" background="#da5231″ icon="icon: eye"]Insight Report[/su_button]
Ensuring good physical and mental health is key to leading a happy and healthy life.
Busy demanding lifestyles can lead to the neglect of our physical health and in turn increase stress which ultimately leads to mental health problems.
Having 'no time' is the number one reason people use for not keeping active. Humanify aims to solve this problem through combining 3 key elements.
Upon sign up and the input of some personal information, Humanify presents users with a unique, tailored lifestyle and fitness plan based upon their current habits and future goals.
The fitness plan promotes eastern styles of fitness which help with physical and mental resilience. Along with a text and chat line, users of the app have access to 24/7 mental health support from licensed therapists.
This app is the ultimate place for sorting your physical and mental health out with regular reminders and updates to keep you motivated and on track. This app teaches people better time management as well as encouraging them to become more active, helping them form healthy lifestyle habits and improving their physical and mental wellbeing over time.
Contact Details
Email: Bethanyfitt@btconnect.com
[su_button url="https://www.linkedin.com/in/bethany-fitt-76030217a/" target="blank" background="#9a9a9a" radius="round" icon="icon: linkedin-square"]LinkedIn[/su_button]