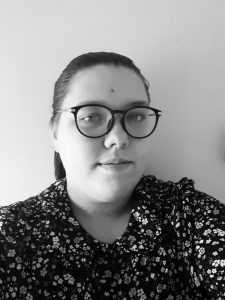 [su_button url="https://uswgc.co.uk/wp-content/uploads/2020/06/Corie-Tapner-OBA-Report-Booklet-Design-Invstigation-Research-Project.pdf" target="blank" style="bubbles" background="#da5231″ icon="icon: eye"]Insight Report[/su_button]
[su_spacer]
[su_button url="https://www.ctgraphicdesign.co.uk" target="blank" background="#000000″ icon="icon: user"]Portfolio[/su_button]
For my research project, I looked at solving the problem of the lack of support and awareness surrounding Otogenic Brain Abscess (OBA).
To solve this problem, I created an awareness campaign and support app that was friendly, open, and trustworthy.
To raise awareness about the condition I used an easy to read and follow website that had all the relevant information needed as well as promotional material such as leaflets, banners, etc. The app is aimed at a wide demographic, informing and advising potential sufferers. I used the concept of whales to not only symbolise different groups but to also create a calming interesting space. Some of the whales are rare whales, this also ties into the rarity of the condition. I also used this theme as a basis for my colour scheme. As no support or awareness is currently available for the condition, I believe this is the best solution to solve the problems stated above.
Contact Details:
[su_button url="https://www.instagram.com/corie.tapner/?hl=en" target="blank" background="#9a9a9a" radius="round" icon="icon: instagram"]Instagram[/su_button]
[su_spacer]