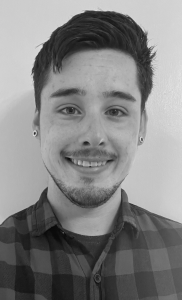 UX/UI | Product Design | Branding
[su_button url="https://uswgc.co.uk/wp-content/uploads/2021/06/J.-Carr-PDF-Essay.pdf" target="blank" style="3d" background="#3b8ec1″ icon="icon: file-pdf-o"]Insights Report[/su_button]

Designer Bio:
Hello, I am Jordan. I have spent a number of years working before I came to university, I am focused on developing my skills as a UX/UI designer with the hopes of becoming a UX/UI lead in within an agency in the near future. A mix of product and brand design thrown in culminates in an overall interest for human-centred design. 
Opening up books has become a big part of my university life, "Creative Confidence" by Tom & David Kelley, "Pocket Full of Do" by Chris Do are two of my favourites but otherwise anything related to UX/UI, lifestyle insights and agile design is usually top of my list.
Project Bio:
Midwife care and practices have remained relatively the same since "The Great War" stretching into 2021. With some modern medicine diagnosis and treatments now relying on patients to manage and care for their own needs e.g., diabetic patients and insulin injections or people experiencing seizures making use of a service animal, giving them a predominantly independent life.
Gaining insight from midwives and mothers about their experiences of childbirth, pre and post-natal care, the reason why there has not been any form of autonomous patient led systems developed for all parties is part of the fact that little can be done by the patients without a midwife having direct line of contact.
The Solution:
'Mum to be & me' combines the internet, social media and personal medical care into one service eliminating the need for pen and paper, while giving local GPs access to the application alongside the midwives and expectant mums. Midwives are able to manage, understand and care for their patients through their smart devices, without eliminating the need for physical check-ups.
'Mum to be & me' promotes efficiency and organisation of appointments between patients and midwives, while further building the professional relationship between the relevant parties through effective communication. Expectant mums can now contact their midwife with any inquiries or questions directly within certain times offered through a midwifes side of the application, this eliminates unnecessary travel for both parties, appointments being offered should one be missed and so forth.