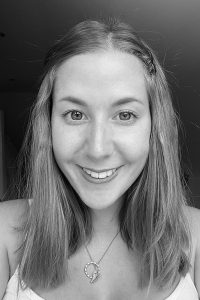 [su_button url="https://uswgc.co.uk/wp-content/uploads/2020/06/Lauren-Kinnaird-Design-Doc-Insights-Report.pdf" target="blank" style="bubbles" background="#da5231″ icon="icon: eye"]Insight Report[/su_button]
My brief explores how interactive design can help improve manners; develop social etiquette and increase positivity for younger audiences operating online.
I have designed an interactive children's book that takes its readers on an adventure with two magical characters. Children will learn through a visual learning method, rhythmic wording, eye-catching animations and illustrations all intended to engage children in a fun and effective memorable way.
Interactive posters displaying QR codes are utilised to allow children to scan and watch these characters come to life, learn through movement and rhyme and even have selfies with their favourite characters.
Contact Details:
[su_button url="https://www.instagram.com/loz_illustrations/?hl=en" target="blank" background="#9a9a9a" radius="round" icon="icon: instagram"]Instagram[/su_button] [su_button url="https://www.facebook.com/lozillustrations" target="blank" background="#9a9a9a" radius="round" icon="icon: facebook-square"]Facebook[/su_button]
[su_spacer]