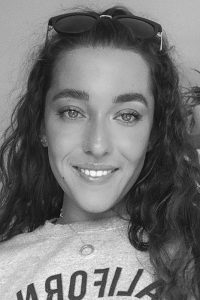 [su_button url="https://uswgc.co.uk/wp-content/uploads/2020/06/Lowri-Williams-Lowri-Williams-visual-doc.pdf" target="blank" style="bubbles" background="#da5231″ icon="icon: eye"]Insight Report[/su_button]
Around 99.8 percent of cervical cancer cases are preventable by early detection. This is achieved through cervical screenings. There is a stigma behind the words "smear test" which frightens a lot of women and a lot of the time the thought of it is worse than the screening itself.  As well as this, a lack of understanding, awareness and education is a massive factor in only 71 percent of women attending their appointments.
"Clarity" is an awareness and education campaign which aims to tackle this problem. "Clarity" is the re-evaluation of the term smear test. This aims to leave behind the stigma of a smear test and bring along a new energy. To aid the campaign there are a series of billboards and posters dotted around cities to raise awareness of the new campaign. It also encourages women to subconsciously think about their cervical screening appointments. To go with this, there are T-shirts and badges available to buy on Jo's Cervical Cancer Trust website where all proceeds adds funding to the charity; the badges are also available at doctors surgeries and are free to first time of cervical screeners.
As well as the new branding, this campaign has an educational infographic which informs on the importance of attending cervical screenings. This aims to tackle the education side of the problem and will be placed around high traffic pedestrian areas such as schools, shopping centres and universities.
[su_spacer size="20″]
Contact Details:
Email: lowri7@icloud.com
[su_button url="https://www.linkedin.com/in/lowri-williams-39030317a/" target="blank" background="#9a9a9a" radius="round" icon="icon: linkedin-square"]Linkedin[/su_button]
[su_button url="https://www.instagram.com/lowriwilliamsdesign/" target="blank" background="#9a9a9a" radius="round" icon="icon: instagram"]Instagram[/su_button]