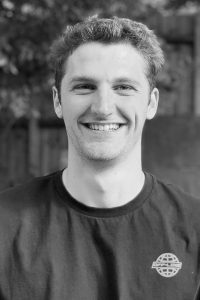 [su_spacer size="20″]
[su_button url="https://uswgc.co.uk/wp-content/uploads/2020/06/Matt-Gower-insight-report-compressed.pdf" target="blank" style="bubbles" background="#da5231″ icon="icon: eye"]Insight Report[/su_button]
[su_spacer size="20″]
The world wide web is currently in the transition into the next generation of the internet know as internet 4.0,
Internet 4.0 has different avenues within it, but one that is having major impact globally is the Internet of Things (IoT). IoT applications are enabling innovations worldwide, providing the opportunity to remotely monitor, manage and control devices to create new insights and have actionable information to improve the world around us.
The Internet of Things comprises of connected devices that enhance human life through developing technologies. This could have an exponential effect on society.
For this project I wanted to highlight the impact IoT can have to help societies fight against climate change and help us achieve a more sustainable planet. This is why the need for awareness, education and adoption of IoT and its benefits is essential.
IoTU is an interactive app that allows users to keep track of how future facing they are by scanning the barcodes of smart devices or sustainable products, such as solar panels, these then get added to the users own house profile. This feeds into an awards scheme of discount codes.
It also includes a guide to educate users on IoT and the technologies involved that they should adopt, along with an interactive game that shows the potential it has on a household as it becomes more connected.
Contact Details:
[su_button url="https://www.instagram.com/mattgowerdesign/" target="blank" background="#9a9a9a" radius="round" icon="icon: instagram"]Instagram[/su_button]
[su_spacer]