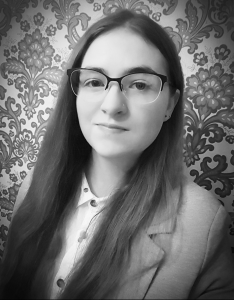 Branding | Typography | UX/UI
[su_button url="https://uswgc.co.uk/wp-content/uploads/2021/06/Natasha-Shadbolt-Insight-Report.pdf" target="blank" style="3d" background="#3b8ec1″ icon="icon: file-pdf-o"]Insights Report[/su_button]

Designer Bio:
Hiya! I'm Natasha Shadbolt, It's nice to meet you. I'm a naturally introverted being so design has really helped me to express myself and have a voice which is ultimately what I want to do for others. I have a passion for digital and traditional design so you'll often find my work combines them both. In particular I love to specialize within Branding, Typography, Illustration, UX/UI, and Campaign work but I pride myself on putting my hand to anything that comes my way. I'm also a big fan of all things nerdy which is a never-ending source of inspiration for me.
Project Bio:
An adaptive financial system for a continually changing society: 
Finance is an everchanging system within our society, more so in recent years due to jumps in technology and the Covid19 Pandemic. The potential for an entirely cashless society has been in debate for over ten years, but there are apparent issues that will only increase if this comes into fruition through research. With current digital payment methods, there is a degree of separation between people and their money, meaning a lack of recognition of the money they spend. If this is the only available method, along with it becoming faster and easier to make payments, the likelihood of severe debt is expected. Social media also is a significant contributing factor to overspending due to influencing culture and gaining popularity or feeling a sense of belonging. For those who can't adjust to this way of life, such as the elderly, disabled or those from low income/rural backgrounds, the eventual removal of physical currency in British Infrastructure will leave many stranded.
CMLN Bank is a new banking system that stands for progress as well as preservation. It works through a system that gives its users important visual indicators to recognize their level of spending. Physical credit cards are made up of thermochromic ink that reacts to touch. The more it's used, the more it will change colour, and a digital version uses customizable animations to help users be more aware of how much they've used their card. The bank promotes the phrase 'MAP CAP TAP' to get people to think before spending as much as other substances ultimately, and their misuse, debt can be deadly. The CMLN Bank works alongside other banking organizations within their app so it's easier for you to keep track of all accounts. As well as this, the app contains features to view all transactions through a digital receipt service, an upcoming payment/subscription section to make you aware of what you need to plan for in the following days/weeks and a rewards system to encourage good money habits. These rewards can only be taken out and used in physical money to preserve the current currency system for those who depend on it.
For future Currency Development, Regen Sterling the concept of bridging the gap between digital and physical money for the UK people. The Notes are composed of multiple layers of electronically controllable thermochromic ink. When a note is used, it will be fed into a specialist machine that will alter its appearance and value to reflect the purchase that someone makes. The note can be used multiple times until the value reaches 0.00, where it can then be taken to a Regen sterling cash machine to regenerate the note back to its original value. The proposed system improves the current system while also keeping physical money available for those who cannot adapt to digital payment systems. The process of using this technology will remove the need for mining for coin production as the notes take on the role of both note and coin values, becoming more beneficial to the environment. Fewer notes will need to be produced because of their regenerative qualities, saving printing costs and storing/handling fees. Finally, due to Covid19, people have more concerns in using or handling physical money, so the Regen sterling notes improve this as no money will physically change hands in the transaction process. The user will insert it into the machine to be altered and then dispensed back out with its new value. Both the CMLN Bank system and the Regen Sterling banknote system go towards helping those with a tendency to overspend and those who aren't able to or fear using modern digital payment methods.
Contact Me:
E-Mail: natashashadbolt@gmail.com
Instagram: @natasha_shadbolt
Twitter: @NatashaShadbolt 
Portfolio: Available On Request