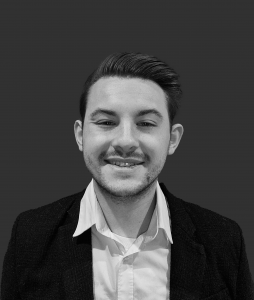 Iconography | Campaigns | Advertising
[su_button url="https://uswgc.co.uk/wp-content/uploads/2021/06/Thomas-Bradford-Report.pdf" target="blank" style="3d" background="#3b8ec1″ icon="icon: file-pdf-o"]Insights Report[/su_button]

Designer Bio:
Hello, my name is Thomas. Iconography, Campaigns, Advertisements and Apparel. I mainly work within the video game, anime, and streetwear industries and have worked with hundreds of clients on freelance ranging from individual commissions to big brands and organisations. Streetwear and eSports/Sports branding and marketing has influenced my style. I also like to design in the manner of some of my favourite organisations and video games, of the likes of Hundred (100) Thieves and the video game franchise Destiny.
Project Bio:
Welcome to Unite, a brand that aims to reunite the world's students back into education following the Covid-19 Pandemic. Unite aims to playfully incorporate gaming through VR into creating a world-building experience that replicates educational institutes, which are familiar to students and teachers. 
Unite will use this VR experience to safely and quickly teach and develop students' skills. With the digital world, schools can easily host events, manage lessons, solve technical difficulties, and achieve more with their allocated time during each school day. 
With a fully digital experience, all students and teachers can save their time and money on food and travel outside and completely stay safe from the continuous threat of Covid-19, whilst having the entire educational experience they remember and more.
Contact Me:
E-mail: mcbradford123@gmail.com
Twitter: @JustTeeBee
Visual Portfolio: justteebee.myportfolio.com
Instagram: @tbs_journey
LinkedIn: linkedin.com/in/thomas-bradford