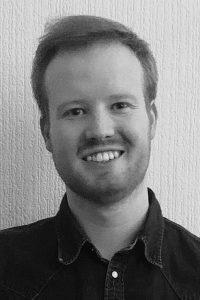 [su_spacer size="20″]
[su_button url="https://uswgc.co.uk/wp-content/uploads/2020/06/Insights-report-tom-woodward.pdf" target="blank" style="bubbles" background="#da5231″ icon="icon: eye"]Insight Report[/su_button]
[su_spacer size="20″]
[su_button url="https://uswgc.co.uk/wp-content/uploads/2020/06/brand-guide.pdf" target="blank" style="bubbles" background="#da5231″ icon="icon: eye"]Brand Guidelines[/su_button]
[su_spacer size="20″]
[su_button url="https://twdesigns97.myportfolio.com/work" target="blank" background="#000000″ icon="icon: user"]Portfolio[/su_button]
Artificial intelligence – "man's last invention". As we move into a new era of smarter technology we find ourselves still asking questions, distrusting the possible futures of some of our computer companions. How could I help develop a more trusting relationship between man and machine using design?
My solution is an interactive smart poster series – inktelligence. With the purpose of simplifying technology to the basic form of paper and smartphone so anyone and everyone can use and understand it.
Creating a service where users receive a uniquely designed art print that when scanned with a smart phone on the inktelligence app the poster will come to life as a personal virtual assistant. Helping people begin to trust smart technologies with affordable and easy to use services. It's as simple as paper.
Contact Details:
Email: twdesigns97@gmail.com
Website: twdesigns97.myportfolio.com
Telephone: 07739021700
[su_button url="https://www.linkedin.com/in/tom-woodward-708b5a173/" target="blank" background="#9a9a9a" radius="round" icon="icon: linkedin-square"]Linkedin[/su_button]
[su_button url="https://www.instagram.com/tomotheee/" target="blank" background="#9a9a9a" radius="round" icon="icon: instagram"]Instagram[/su_button]